By Kalen Patrick
Today the San Francisco Giants gave Buster Posey a HUGE extension, 9 years for $167 Million with a team option for a 10th season. While many will question the amount and the length of the contract I think it is a great move by the Giants. Locking up one of the best young players in Baseball is never a bad move for any team. Despite the big numbers I think the Giants actually got a very good "deal" here, the most comparable player and contract would be Joe Mauer from the Minnesota Twins who got an 8 year $186 million deal. Not only do I think Buster Posey is a better player than Joe Mauer but I think he will remain much more healthy and reliable.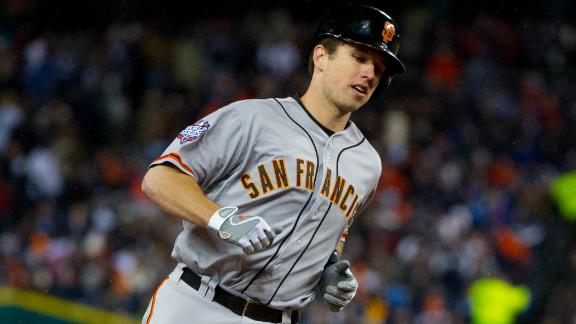 BUSTER POSEY WILL BE WEARING BLACK AND ORANGE FOR A LONG TIME
Lets take a look at Buster Posey's career so far, Rookie of the Year in 2010 and won the World Series, having a great 2011 season until the injury from the home plate collision. 2012 Buster Posey won the National League MVP, won the NL batting title, won the World Series. In terms of individual achievements Posey has won just about everything besides for Gold glove and St. Louis Cardinals Yadier Molina just about has that reward locked up every year for his superb ability behind the plate.
Buster Posey clearly is the future of the Giants along with Matt Cain and Madison Bumgarner. These will be the 3 keys guys the Giants will have going forward. I really wish I could put Pablo Sandoval on that list but he has yet to prove he can play a full season consistently and of course his weight issues are always a concern. Posey is a franchise player that any team would be lucky to build around and the Giants did right by him and the team by making sure he won't go any where.